This fall when COASST bird verifier Charlie Wright returned from his summer field season in Alaska, he found an unusual number of Rhinoceros Auklets (RHAU) on surveys waiting to be verified. COASSTers won't be surprised! Here in the office we received a smattering of reports throughout the summer about the unexpected presence of these birds on beaches in California, Oregon, and Washington. Rhinoceros auklets are not an uncommon species for these regions, but many of you noted that it was unusual to see multiple birds at a time, month after month.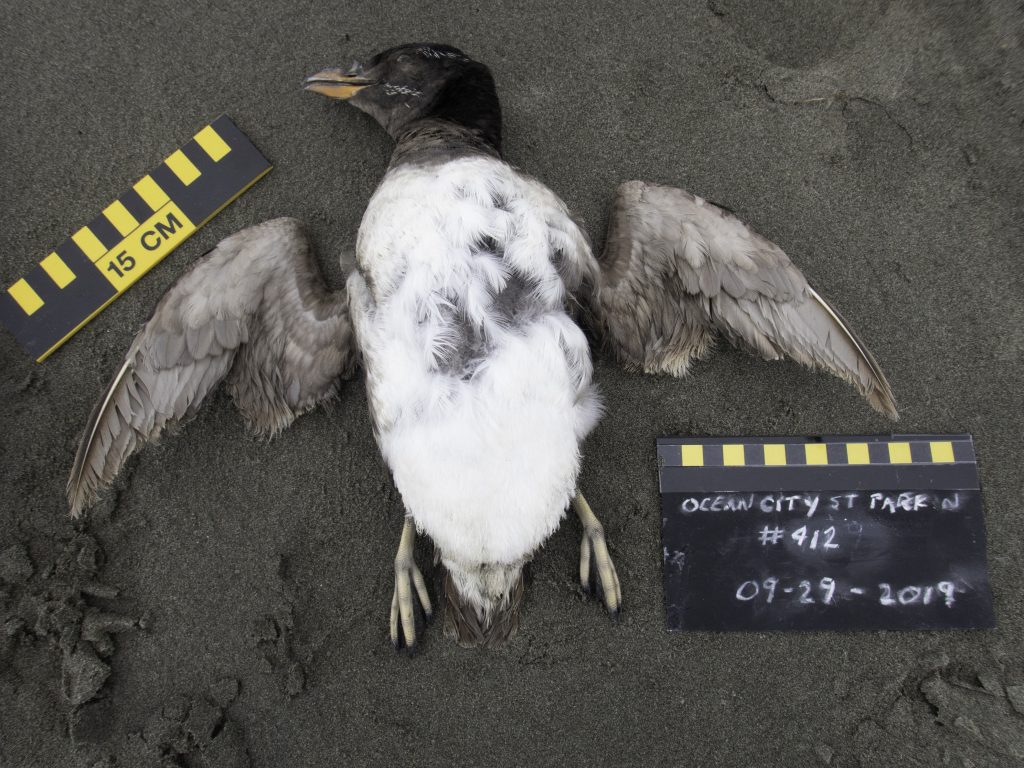 And the data show it too!
Elevated numbers of RHAU on COASST beaches began in August, with patchy observations from Humboldt and southern Washington. In September and October RHAU were seen from Humboldt to northern Washington, with particularly high numbers in northern Oregon.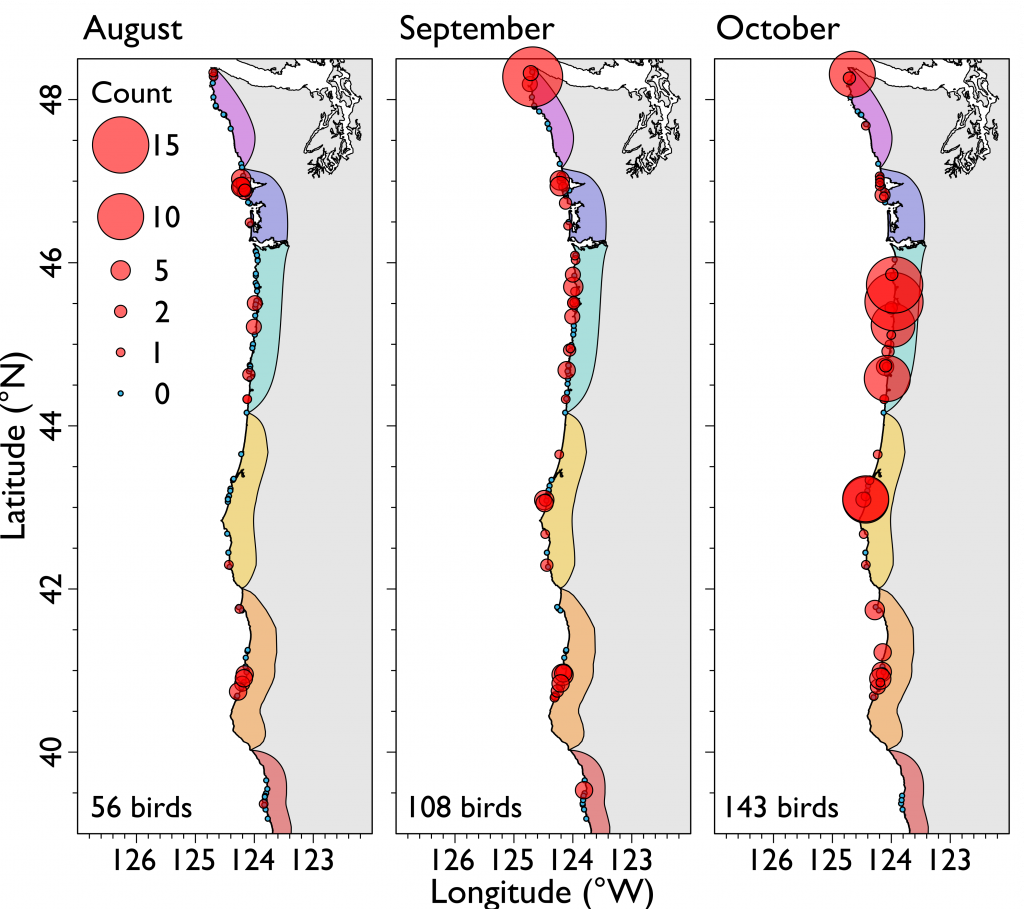 We took a look at our Explore Data app to find out how these reports compared to past years.
On the graph below, gray bars show the monthly encounter rate (birds per kilometer) for RHAU along the outer coast of Oregon and Washington from 2000 to 2019. Along the bottom of the graph you can also see the black and yellow 'heartbeat' baseline encounter rate for this species – this is the average pattern of morality that we expect to see in a single year. Red bars indicate months when COASSTers observed really elevated numbers relative to the long-term average.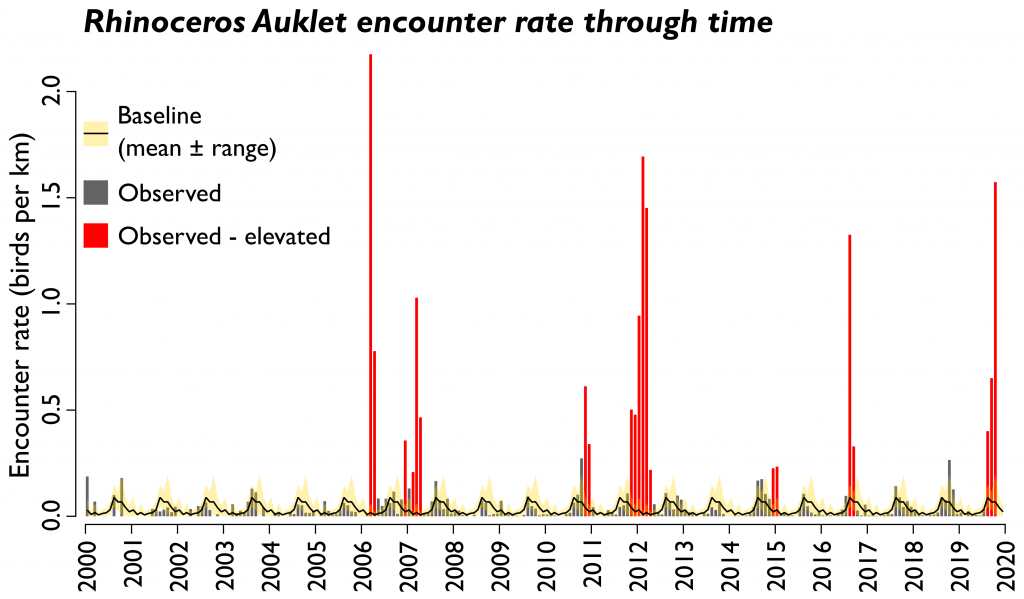 Fun Fact: if you take a tour through Explore Data on our website, under the Data Visuals tab you'll find that you can make your own graphs for COASST's top seabird species! It's an interesting way to discover what's "normal" for a an area, and what's not – and to compare your surveys to others'.
At the latest count, COASSTers have identified 399 Rhinoceros Auklets on surveys since July. Although the encounter rate is only peaking at 1.6 carcasses per km (in October), this represents 15-25 times normal.
Why did we see so many more Rhinoceros Auklets than usual on summer beach surveys? We aren't quite sure yet!
Many COASSTers and birders have reported seeing many more live RHAU in the nearshore environment than usual. We know from the Cassin's Auklet die-off of 2014-15 that if birds are closer to shore, there is a much higher chance of carcasses reaching shore, irrespective of whether mortality is higher or lower than usual.
It seems that this is an ongoing event, so be on the lookout for RHAUs on your November and December surveys!
Here are a few identification tips for Rhinoceros Auklets at different ages and different stages of molt.