Explore the range of publications by and about COASST, from peer-reviewed papers that rely on COASST data, to regional field guides for identification of beached birds, to articles and books about citizen science.
COASST Authored Scientific Publications
The COASST team, working with many collaborators, translates data and our experiences into stories for our science, resource management and citizen science peers via peer-reviewed literature. If you don't have access to the journals or would prefer a more 'reader friendly' format (ie. less jargon, more story) visit the Science Updates section on our Cool COASSTal Stories page to read another version of our latest publications.
as an indicator of the impacts of ocean warming
Timothy Jones, Julia K. Parrish, Jacqueline Lindsey, Charlie Wright, Hillary K. Burgess, Jane Dolliver, Lauren Divine, Robert Kaler, David Bradley, Graham Sorenson, Rémi Torrenta, Stacia Backensto, Heather Coletti, James T. Harvey, Hannahrose M. Nevins, Erica Donnelly-Greenan, David L. Sherer, Jan Roletto, Kirsten Lindquist. July 2023. Marine Ecology Progress Series. doi.org/10.3354/meps14330
between Indigenous communities and mainstream scientists
Marco B. A. Hatch, Julia K. Parrish, Selina S. Heppell, Skye Augustine, Larry Campbell, Lauren M. Divine, Jamie Donatuto, Amy S. Groesbeck, Nicole F. Smith. March 2023. Ecology and Society. doi.org/10.5751/ES-13887-280141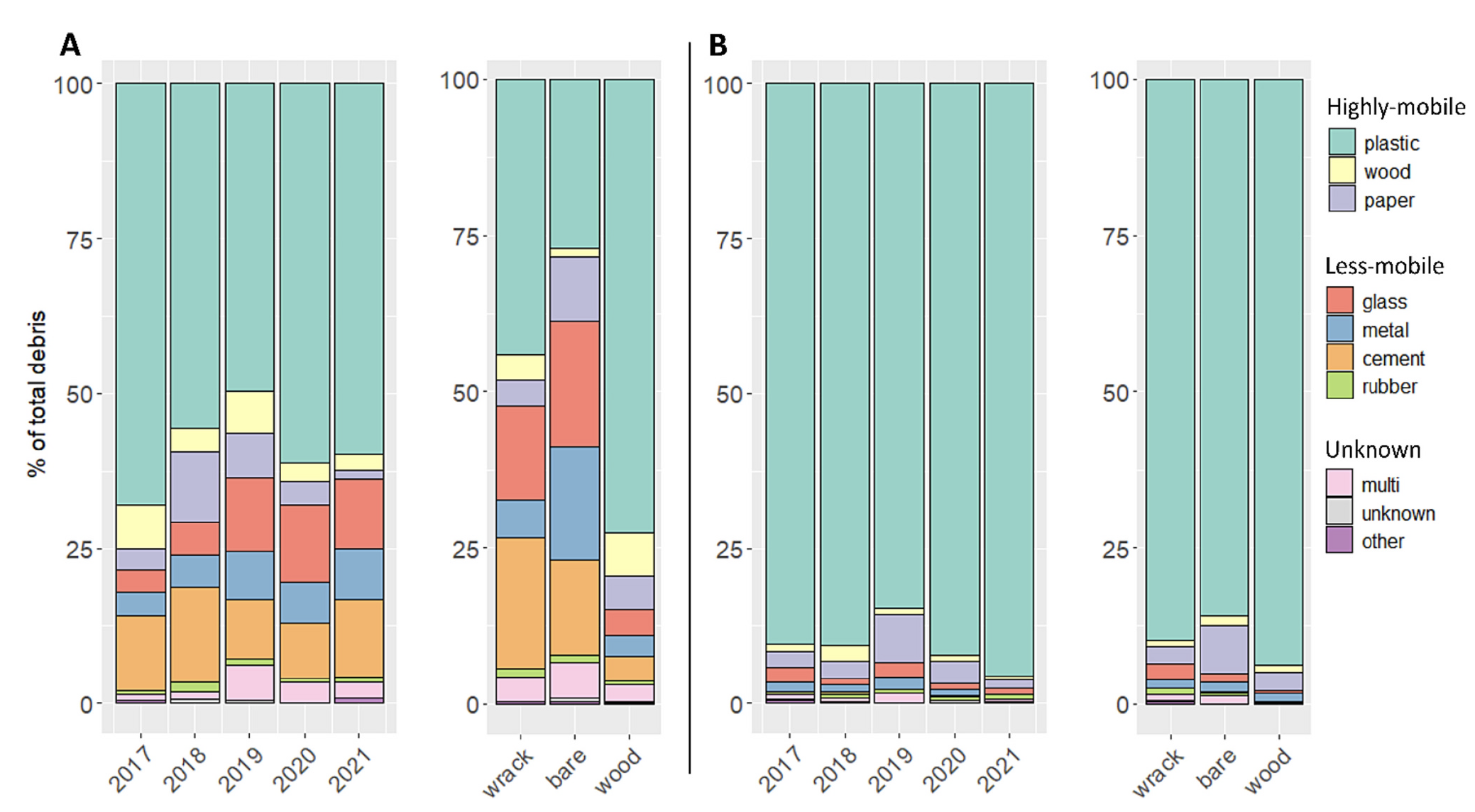 Using long-term citizen science data to distinguish zones of debris accumulation
Kathryn A. Willis, Timothy Jones, Rachel Cohen, Hillary Burgess, Jackie Lindsey, Julia Parrish. September 2022. Marine Pollution Bulletin. doi.org/10.1016/j.marpolbul.2022.114028
Jazzmine K. Waugh, Timothy Jones, Julia K. Parrish. March 2022. Marine Pollution Bulletin. doi.org/10.1016/j.marpolbul.2022.113437
influence of environmental forcing
Timothy T. Jones, Julia K. Parrish, Hillary K. Burgess. March 2021. Marine Ecology Progress Series. doi.org/10.3354/meps13644
---
Beached Bird Guides
COASST designed and published a field guide for identification of beached birds. Copies of these guides can be purchased directly from COASST. Contact us for more information.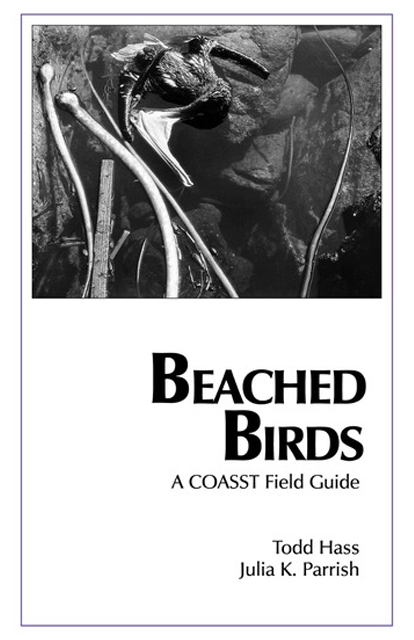 ---
Publications Featuring COASST
COASST data has been used in reports and publications by resource management agencies and other researchers. Additionally, the COASST program has been a subject of study on personal aspects of citizen science such as learning and sense of place.
Partnering in Search of Answers: Seabird Die-offs in the Bering and Chukchi Seas. Kaler et al 2022. NOAA Technical report OAR ARC; 22-15. doi.org/10.25923/h002-4w87
Hiding in Plain Sight: Secondary Analysis of Data Records as a Method for Learning about Citizen Science Projects and Volunteers' Skills. Peterman et al 2022. Citizen Science: Theory and Practice.7(1), p.35. DOI: doi.org/10.5334/cstp.476
Alaska Marine Ecosystem Status Reports: Eastern Bering Sea, Gulf of Alaska, Aleutian Islands
Keeping Pace with Marine Heatwaves. Holbrook, N. 2020. Nature Reviews Earth & Environment volume 1: 482–493. doi.org/10.1038/s43017-020-0068-4
Ecosystem Status Report of the California Current for 2019–20: A Summary of Ecosystem Indicators Compiled by the California Current Integrated Ecosystem Assessment Team (CCIEA). 2020. NOAA Technical Memorandum NMFS-NWFSC-160.
Status review of the marbled murrelet (Brachyramphus marmoratus) in Oregon and evaluation of criteria to reclassify the species from threatened to endangered under the Oregon Endangered Species Act. 2017. Oregon Department of Fish and Wildlife, Salem, Oregon.
Periodic status reviews for the Green and Loggerhead Sea Turtles in Washington. Chris Sato. 2017. Washington Department of Fish and Wildlife, Olympia, Washington.
Beyond Data Points and Research Contributions: The Personal Meaning and Value Associated with Public Participation in Scientific Research. Benjamin Haywood. 2016. International Journal of Science Education.
Common Murre Update: Growing Awareness of Sea Bird Die-off Thanks to Citizen Reporting. Alaska Fish & Wildlife News. April 2016.
Community-Based Monitoring and Indigenous Knowledge in a Changing Arctic: A Review for the Sustaining Arctic Observing Networks. Noor Johnson, Carolina Behe, Finn Danielsen, Eva-Maria Krummel, Scot Nickels, Peter Pulsifer. Final report to Sustaining Arctic Observing Networks. Inuit Circumpolar Council. 2016.
Washington state status report for the Tufted Puffin. Thor Hanson and Gary Wiles. 2015. Washington Department of Fish and Wildlife, Olympia, Washington.
A COASSTal Sense of Place: Birds, Beaches, and Relationships between People and Place in the Coastal Observation and Seabird Survey Team. Benjamin Haywood. 2014.
State of the California Current Report. Years 2015 – present. NOAA.
Global human impacts or climate change? Explaining the Sooty Shearwater decline at the Minard site, Washington State, USA. Kristine Bovy. 2007. Journal of Archaeological Science.
Books Featuring COASST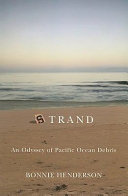 Strand: An Odyssey of Pacific Ocean Debris
Bonnie Hendersen, Corvallis, OR: Oregon State University Press, 2008.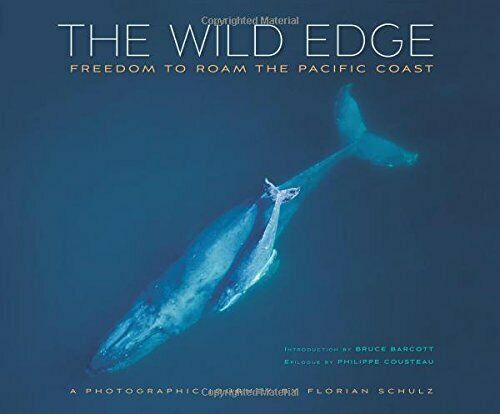 The Wild Edge: Freedom to Roam the Pacific Coast
Florian Schulz, Seattle, WA: Mountaineer Books, 2015