Welcome new participants to our COASSTLite! home page. Here you will find the links and resources you need to get started with our program. Please reach out to us right away if you have any difficulties, or would like to sign up for a future training.
For the first two decades, COASST surveyors were trained in only one way: at an in-person, hands-on event, hosted at a local community center or event space. In 2020 we decided to use our time in lockdown to develop a virtual training system. COASSTLite! – a virtual training for our beached bird surveyor program – was born.
Today there are two COASSTLite! virtual trainings to attend before you will be a 'fully fledged' COASST surveyor on your own stretch of coastline:
Level 1 (~3 hours) invites new participants to learn how to survey a beach and document beached birds in a standardized way. Level 1 trainees will survey their own beach monthly, but will rely on the COASST office team to identify beached birds and enter data online.
Level 2 (~2 hours) trains established participants (those who have completed at least TWO monthly Level 1 surveys) in the techniques of measuring and identifying a bird while on survey. This training can take place at one of our monthly virtual events, or 'on-the-fly' at an in-person training/refresher (either with COASST staff or a current COASST participant.)
The sections below detail how you can participate in our virtual training program, so you can get started on your own beach as soon as possible!

Level 1: surveying for beached birds
Visit our Trainings and Events page to find a training date that works for you! Email us at coasst@uw.edu to RSVP and receive a link to the webinar.
What do I need for the training?
Nothing you can't get in your own home:
✓ A computer or mobile device with a strong internet connection to stream a Zoom Webinar, with audio and/or video streaming capabilities
✓ A printed copy of the COASST data sheets
✓ A plush animal or well-loved dog toy… you'll find out why!
✓ Paper and Pencil
✓ Camera (your phone would work best!)
✓ Calculator or phone
✓ Measuring tape or a 5 meter long SOMETHING
What happens after the training?
You aren't signed up yet! AFTER you attend the online training you'll indicate to us that you would like to join our team by:
✓ Signing up for a slot during our Office Hours to select a beach from our map, or create a new beach of your own!
✓ Filling out a Profile Form to let us know who you are, and how to reach you.
✓ Filling out a COASST Contract to let us know that you intend to survey a beach monthly for our program.
Once we have all of your information we will send you survey supplies so that you can get started with surveys at your very own beach!
✓ You'll send in your first survey (via snail mail or email) to us ideally within 2 months of your training, to make sure everything is still fresh in your mind
✓ You'll send us a completed Paces Per Meter form with your first survey. (Or complete the calculation and just send us the number in an email!)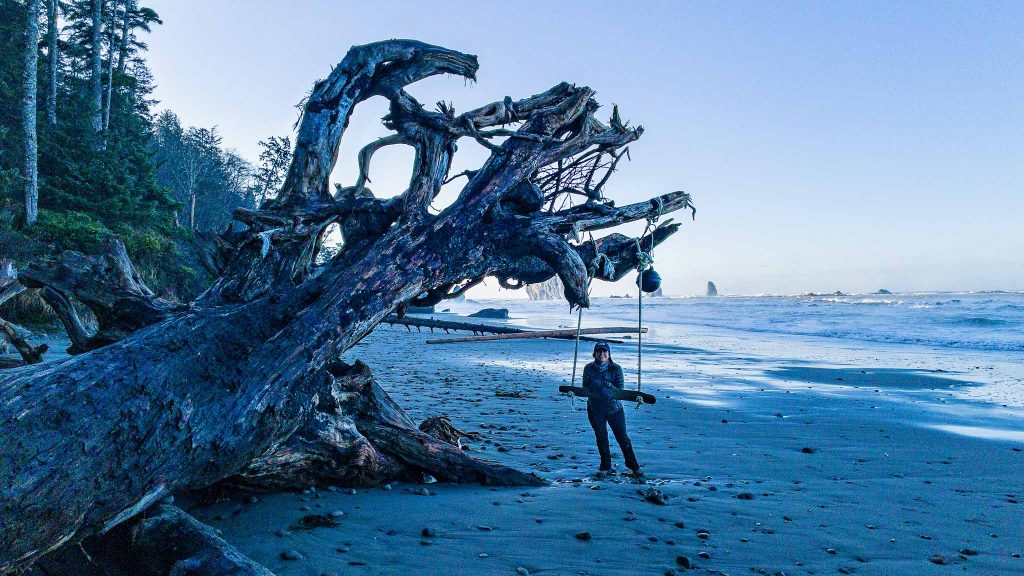 Level 2: measuring and identifying beached birds
This level of training is 'invite only', so you won't see our monthly events listed on our Training and Events calendar. Once you've completed your first two beach surveys after your Level 1 training, you'll receive an invitation to our next Level 2/3 training date!
What do I need for this training?
A few things that you have on hand already:
✓ A Zoom connection
✓ Paper and pencil
And a few items that we will mail to you prior to the training, including:
✓ COASST Bird Guide
✓ Dividers and ruler
✓ COASST Measuring Tape
What about after the training?
Congratulations! You're ready to use the resources in the Beached Bird Toolbox page of our website. Happy COASSTing!