It's not every year that we get an emergency holiday STAR request from our partners – but 2020 was certainly a year of the unexpected!
On December 22nd we received reports from the Department of Fish and Wildlife about hundreds of sea stars washed up on a beach at Moclips. What was the cause of mortality? Was this an isolated incident or a widespread die-off? When these questions crop up, the experts check in with COASSTers to see if we can provide some answers.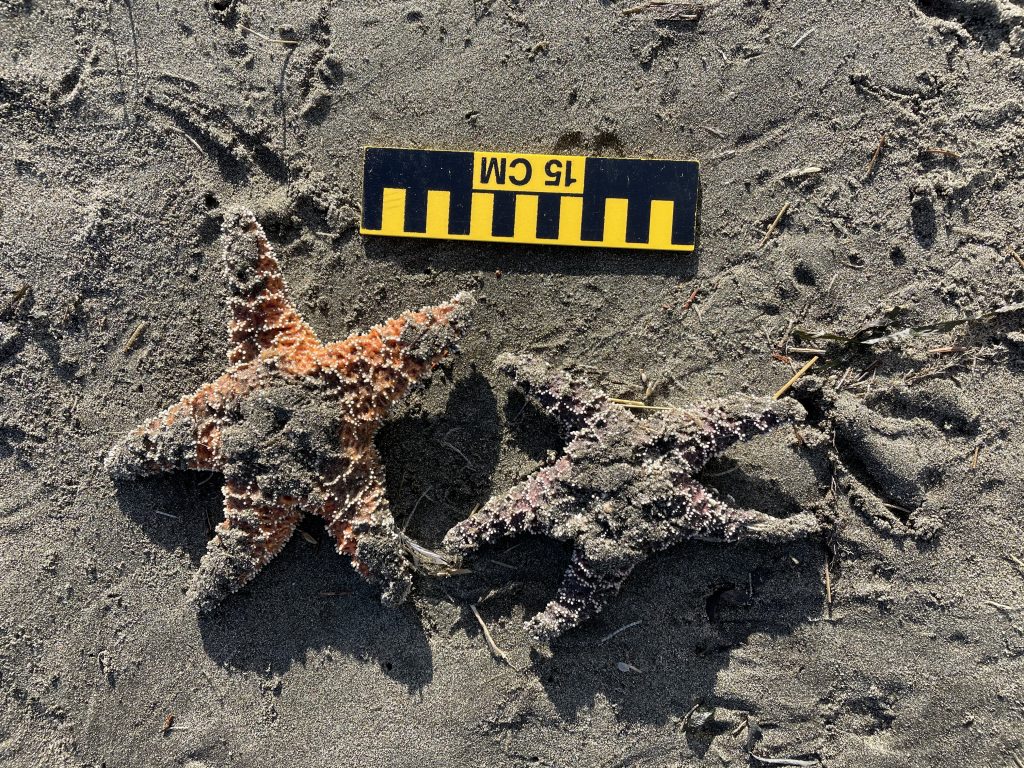 Despite the holiday, a flurry of Ocean Shores surveyors heard the call and surveyed their local beaches at the end of December. We only had one confirmed report of a few sea stars washing up on a beach (thank you for the photos Mary Jo!) but lots of reports of 'zero sea stars'. As we all know, those 'no star' surveys were important! We learned that the event on the 22nd was likely not part of an ongoing event across a wide geographic area.
COASST reports helped experts from UW, Oregon State, Cornell, UCSC, and Washington Department of Fish and Wildlife, who are now looking at tides and weather at the time of the first beaching event. It seems that a cold snap coincided with large waves knocking intertidal stars off of their rocks before washing them onshore. It's amazing that even tidepool creatures (used to a watery, high-action, tidal environment) might be vulnerable to a dramatic drop in temperature.
Thank you for being the eyes and ears of our beaches. We couldn't do it without you!