Updated August 9, 2023
Beginning in mid-July, COASST received reports from partners at WDFW of unusual numbers of dead Caspian Terns on a colony at Rat Island, WA (near Fort Flagler). Testing results indicate HPAI (Highly Pathogenic Avian Influenza – H5N1) is the cause of the Rat Island mortality event.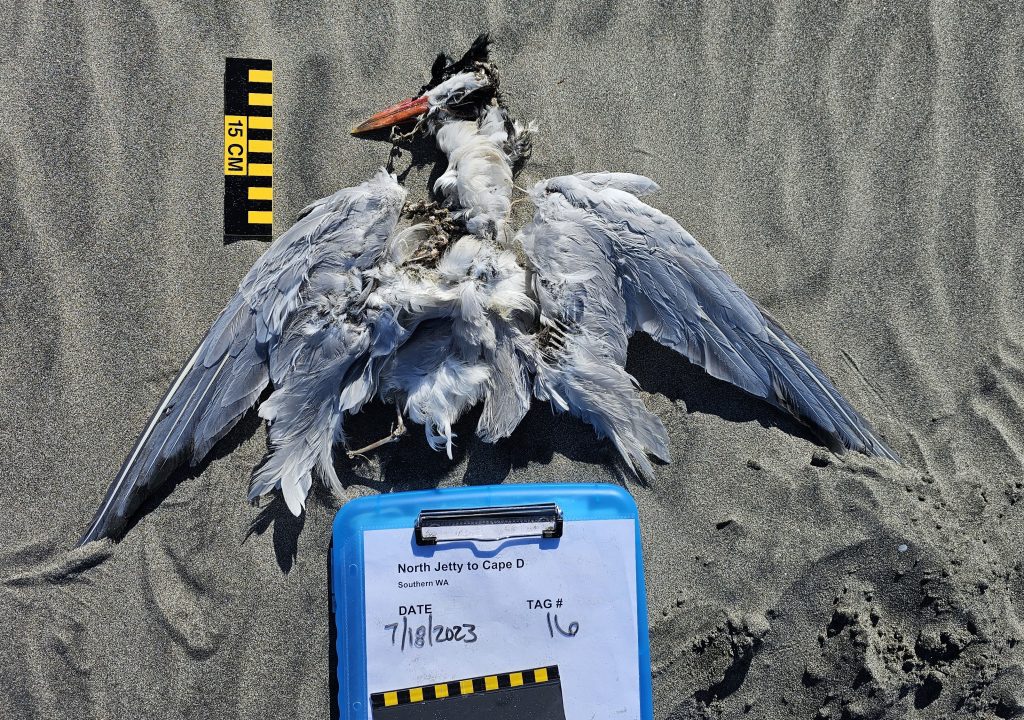 This event is ongoing. To date WDFW teams in partnership with State Parks have collected over 1,200 tern carcasses from the island colony and beaches at adjacent Fort Flagler. In addition, over 150 gull carcasses have been removed from the area.
Over 350 tern carcasses have also been documented on the lower Columbia River by Oregon Department of Fish and Wildlife, some of which have also tested positive for HPAI. Additionally, dead terns have been documented/reported near the Ports of Tacoma and Everett respectively and preliminary lab results indicate avian influenza for the Tacoma carcasses.
A reminder that all COASST surveyors should all be taking precautions on surveys to prevent any spread of zoonotic disease. Birds from these colonies may be washing in and out with the tide, and landing on beaches some distance away from the impacted tern colonies. It is unlikely that a bird who has been dead more than 24 hours is still carrying the virus. Nonetheless, surveyors should:
use gloves when handling birds
wash/sanitize hands regularly
sanitize shoes and gear after a survey
Some authorities present an N95 mask as optional protective equipment, however viral particles cannot be exhaled by dead birds. What is most important is to make sure you don't touch your face if you are handling carcasses.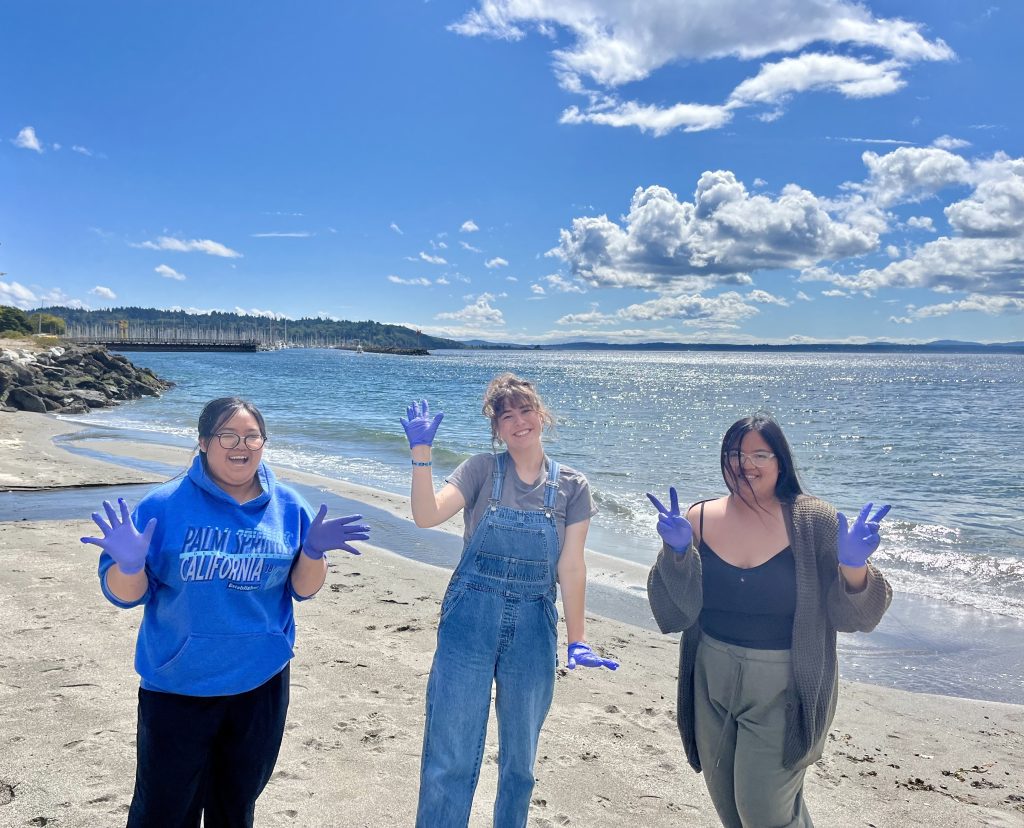 Any surveyors who would feel more comfortable making additional modifications to surveys this month should contact the COASST office. We will provide some recommendations to make the process as simple as possible.
coasst@uw.edu
206-221-6893
We will post again as this outbreak evolves. Please let us know if you have any questions in the meantime!